Taipei City Sports Park Master Plan
cooperated with H.O.K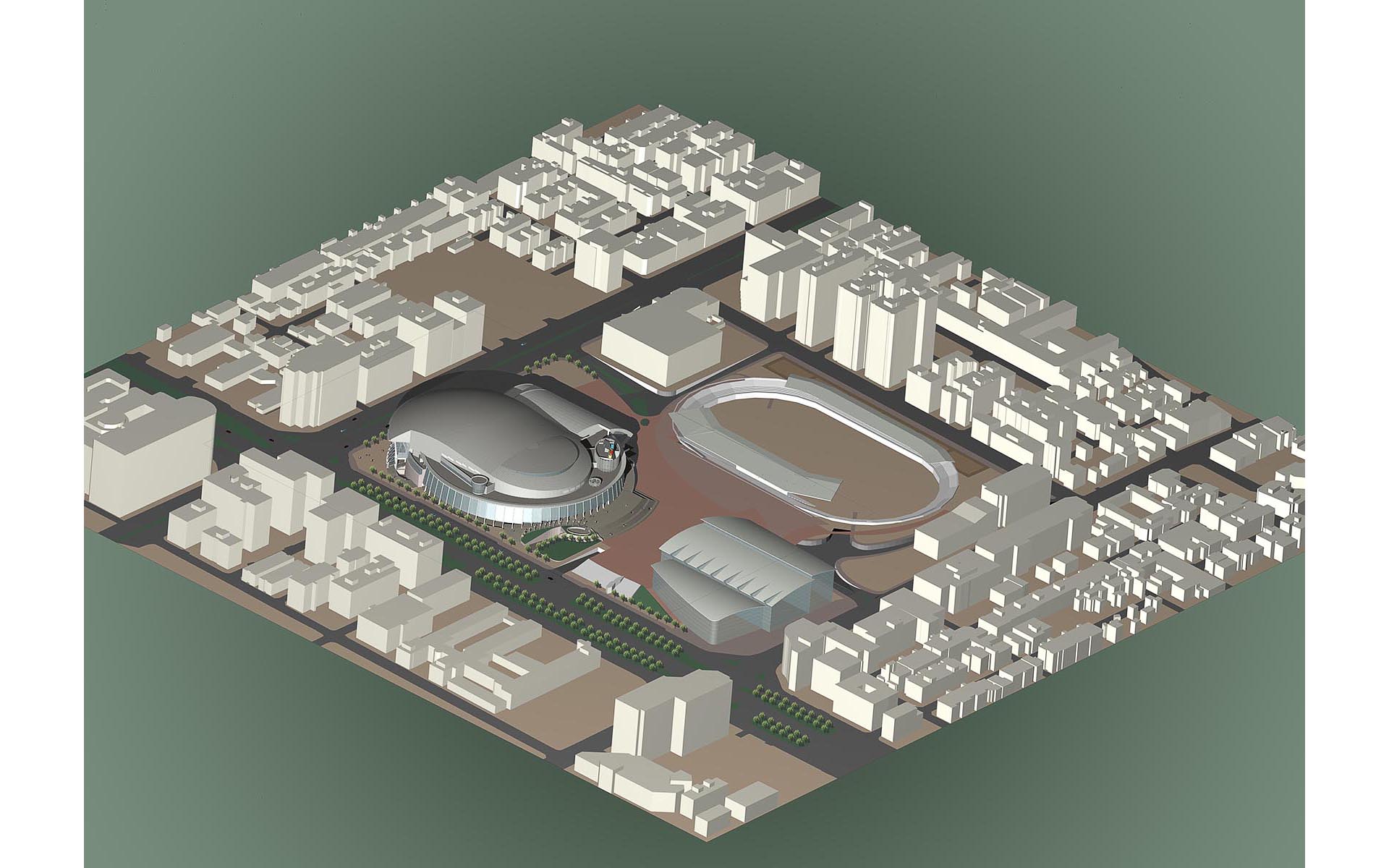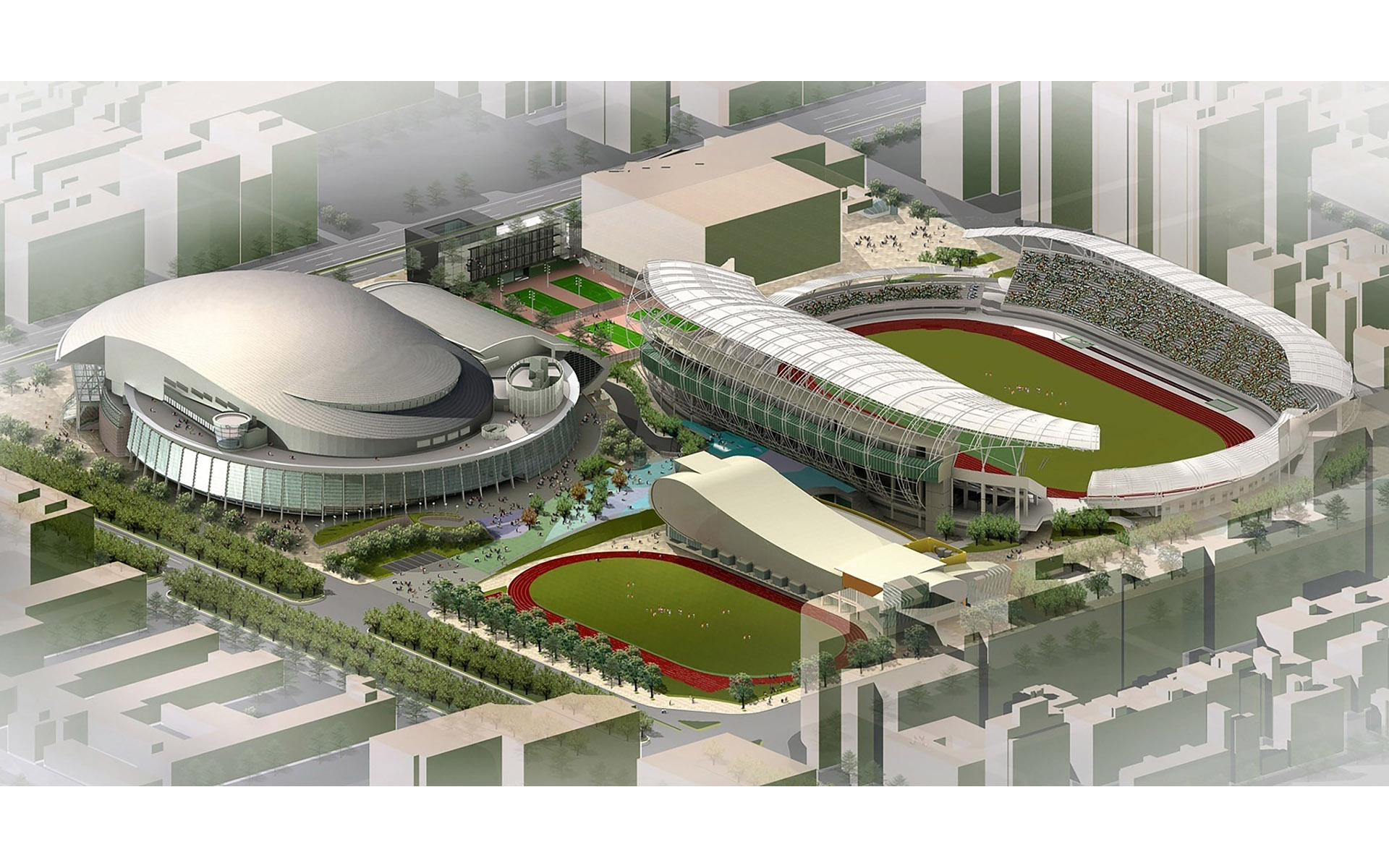 Facts and Figures
Location/Taipei City
Site Area/114,312 sqm
Program/Gym,track field, water sport center
Taipei Sports Park is composed of Taipei Arena, Taipei Track and Field and Songshan Sports Center.
Taipei Arena was originally the Taipei Municipal Baseball Stadium. After the demolition, it is planned to build a multifunctional gymnasium on the original site. The main stadium can accommodate 15,000 people and can be used for performances, assembly, exhibitions and sports activities. The auxiliary stadium can hold 800 people. Skating is the main function.
The Taipei Athletics Stadium complies with the regulations of the International Athletics Association and can hold 20,000 seats.
The 2009 Deaflympics and the Taipei 2017 Universiade are both held here.